Whiteheart and Sons Automotive Service Center has job openings available for a Service Technician We're looking for honest, dedicated, customer-service oriented people to join our team at Winston-Salem, NC.

Service technicians are responsible for providing regular maintenance to customer vehicles, as well as inspection and repair of vehicles with operational or safety concerns. Technicians are responsible not only for the service we provide, but also Whiteheart and Sons Automotive Service Center's reputation as a trustworthy and dependable auto shop. Because of this, a successful service technician will have a strong understanding of automotive maintenance & repair, strong attention to detail, and a dedication to honesty and fairness.

Automotive Technicians are Responsible for:
Performing a wide range of automotive maintenance and repair services across many makes and models
Completing all work orders correctly and accurately
Maintaining accurate and organized notes and paperwork on all jobs
Practicing safe work principles
Applicants are required to be:
At least 18 years old
Recipients of a high school diploma or GED
In possession of a valid driver's license
Familiar with multiple makes and models of vehicles
Committed to keeping up to date on automotive knowledge
Dependable, honest and organized
Available to work weekends and some holidays
Click here to submit your application for this position.
Discover More About Technician Opportunities At Whiteheart and Sons Automotive Service Center in Winston-Salem

Careers
coupons
Free Alignment Check with the Purchase of Any Complete Set of Kumho Tires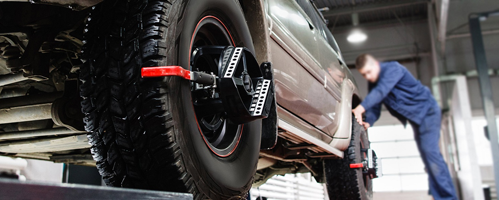 Testimonials
Leslie Rowls

, 06/06/2023
Brennan was phenomenal! I needed towing from Winston-Salem to High Point with my 7 year old. Brennan looked at the problem and diagnosed it accurately. Too bad I still needed towing. He was professional, caring, and considerate of my little one. He and his truck was clean! That means a lot. I ran into this company through AAA, but will definitely think of them when I need their service again! Thank you for a great experience during a trying time.
view all reviews